The expression "digital divide" refers to the existing gap between those who can use new digital technologies and those who can't. This is a key issue of today's society, since it also provokes a distinction between those who can access certain information and those who are unable to do so.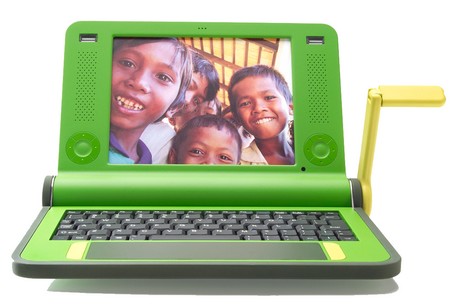 Some experts and researchers consider the digital divide to be merely an economic problem that affects poor countries; although the greatest part of these technologies is manufactured in developing countries, those ones who can afford them lack the necessary literacy and knowledge of how to use them.
However, identifying the problem exclusively in the economic condition would result inappropriate: the digital divide expresses itself also in the impossibility to use digital technologies within a considerable percentage of the industrialized countries population. This means that even when people can afford buying a computer or a mobile phone, they are not automatically capable of using it.
Another aspect of the digital divide issue is the one that addresses empowerment, which is the ability to fully use the opportunities provided by digital technologies; even if those technologies were accessible and very easy to use, many people would still not be able to take full advantage of their potential.
How can this phenomenon be reduced?
Here I review the three aspects we must take in consideration when analyzing the digital divide, along with its possible solutions.
First aspect: economy
The lack of opportunities for business and the low level of economic progress that characterizes most of the developing countries is certainly the primary reason of the digital divide. The governments of poor countries challenge themselves with more pressing concerns, such as food, health care and security, rather than technological improvements.
As a result, the population of these countries does not reach higher levels of education and is not provided with the knowledge that is necessary to utilize them. On March 14th 2005 the United Nations launched the Digital Solidarity Fund to finance projects that deal with "the distribution and use of new information and communication technologies" and "enable excluded people and countries to enter the new era of the information society".
Second aspect: usability


Digital technologies are still far from being "simple" and "easy to use" for many people. This issue is valid both for educated and uneducated people and is transversal to any geographical locations. Many people would still be unable to use a computer even if they got it for free.
The level of literacy skills among the owners of a computer is very low: only 40%. Additionally, only few websites follow the guidelines for writing for low-literacy users and many institutional sites aimed at poorer citizens usually adopt a very complicated language.
Lower literacy, however, is different than illiteracy: people with lower literacy can read, but they encounter difficulties doing so. The most remarkable difference between lower- and higher-literacy users is that lower-literacy users can't understand a text by glancing at it. They must read word for word and often spend considerable time trying to understand multi-syllabic words.
Senior users face the second-biggest accessibility problem, but again there is little interest in the guidelines for making websites easier for older users.

Third aspect: empowerment
Most of the people who use digital technologies are still devoted to a limited use of their capabilities and are not yet ready to make a step forward. Sometimes, users utilize them inappropriately or incompletely: a good example is the one related to web search engines.
People don't understand the use of advanced search features or don't know exactly which keywords to enter. Many of them uncritically select the search results and are unaware of the fact that search engines prioritize certain items because they are advertisements.
Another interesting issue that helps the digital divide grow is the so called "participation inequality", which refers to the fact that in online communities and social networks that rely on users, most users don't participate at all and prefer to stay in the background.
Because they lack the initiative and skills to participate and contribute to the growth of online communities, some users remain at the mercy of other people's decisions. For instance, people sometimes accept the default home page chosen by their computer vendor or ISP (search engines pay very well for that), rather than select one that suits to their needs.


Conclusions
The limited accessibility of digital technologies - also known as "digital divide" - is a problem that characterizes both developed and under-developed countries. In the industrialized areas of the world digital technologies are cheap, but there is still a great percentage of people that is unable to fully unveil their potential. On the other hand, developing countries are limited in their access to digital technologies both by economic and educational issues (although the largest part of digital technologies available nowadays are built in developing countries).
The digital divide must then be fought on at least two battlefields: economy and education. Regarding the possibility to allow more people to be able to afford a computer or a mobile phone, a good accomplishment is represented by the fact that the cost of digital technologies lowers year after year. The UN are currently helping eliminating the digital divide in developing countries by promoting international initiatives, and also private institutions are contributing with ideas such as the "One Laptop Per Child" project.
On the other hand, there is still a lot to do to make sure everyone can properly use digital technologies; for example, the Internet - which is the expression of the new media world - is still not completely accessible and interactive to most of its users. Starting with web design, a big accomplishment would represent a more distributed adoption of the W3C accessibility guidelines, let alone the use of a writing style that is based on simple grammar and makes content easily searchable and readable.
The major issue, however, remains the lack of education that influences many people and does not allow them to access certain information sources that are only reachable via digital technologies. In this case, the progressive spread of mobile phones and the expansion of mobile networks (as stated in a recent report by Word Bank) might certainly represent a significant improvement in the lives of all those individuals whose access to the digital era is still denied.
0 Comments: